How we made them
We are a real factory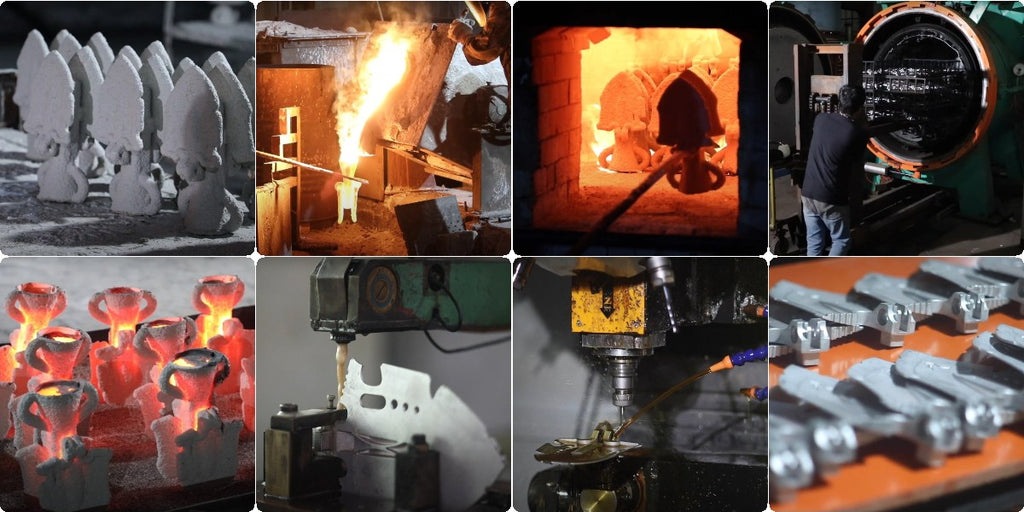 Step 1:
Our designer team have done a lot research on different travels,wildness survival, 4x4 truck, self-driving etc. Travel themselves and talk with experience travelers. Then design our products with necessary and right functions .We will never and ever do some looks cool but useless and fake functions to increase the weight of our tools. So please do not compare functions amount with others.that is meaningless for us.
Step 2:
Picky material choose In order to get right material,we fly all over China and some times even take several months to find a qualified small part material supplier.
Step 3:
High requirements on Production We would like to provide some information to let you know how high requirements on the products manufacture: 1: We work with BYD car parts suppliers. 2: each shovel need over 50 procedures and 2~3 months to finish 3: Reject Ratio:53% 4: The one and only using Cast tech on shovel worldwide
Step 4:
Pretest We have our own professional travelers team, they travel Tibet line usually ,to test our products before we release our products. Each new model will test at least half year to confirm if it is a useful ,durable and light tools. Any disadvantage, we will resign and retest. We release the products till our testers and company satisfied with it. That is why our customers say " Zune Lotoo only make high-end tools" , just because of this,we only released 8 products after 5 years develop. But we do have confidence on all our products.