ZUNE LOTOO
We are a manufacture of multifunctional enhanced field-survival shovels.
Annihilate F-A1
Zune Lotoo-Annihilate F-A1 bad kid is a tool specially designed for military fans, tactical zealots as well as jungle explorers,etc.
Shop now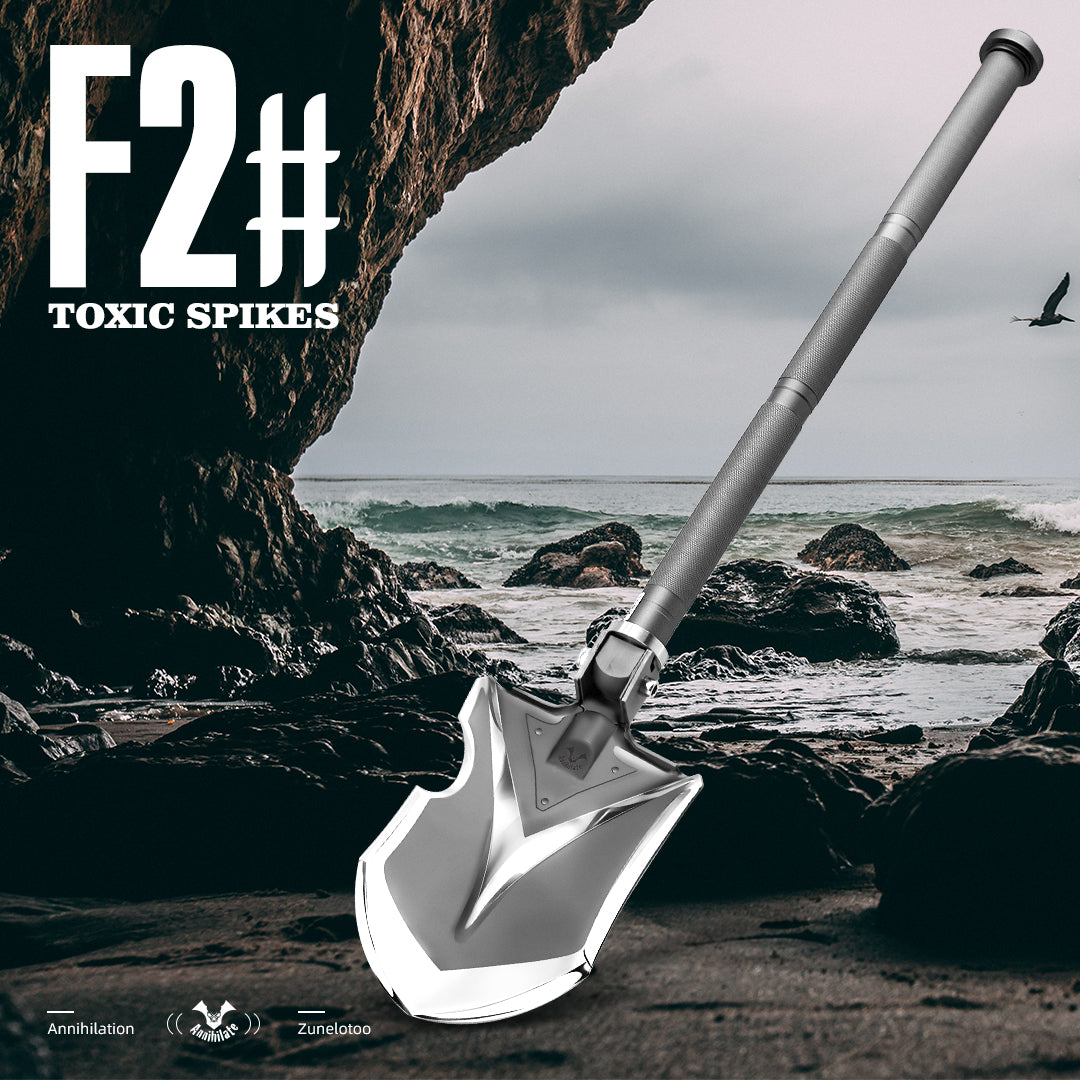 Annihilate F-A2
Zune Lotoo annihilate F2 multifunctional shovel is made of high-carbon steel, under 20 procedures, which shovel face adopts die-casting technology. The handle is designed as tacked diamond-shapes knurled, which can bear an 80kg man standing on it.
Shop now
Annihilate F-A3
Zune Lotoo Annihilate F shovel are combined more than 23 survival tools together for hiking,hunter,fishing,off-roading,disaster recovery,military personal,or home decorate
Shop now
We always focus on our customers
When you buy anything from Zunelotoo, if you aren't happy, we're not done, and we mean it. We stand by everything you stand in. We have high standards for quality. We're stubborn about value so we only sell directly to you with no middleman.
TUT

This Zunelotoo Annihilate Tactical Shovel seems to be very well built. It definitely has weight to it.I am very pleased with this it, and would recommend it to any outdoorsman or someone looking for a perfect tactical shovel to be prepared for those.

Joshua Carson

As other have correctly pointed out, this is not a backpacking shovel, nor was it intended to be. It is, however, a high quality, bombproof, multipurpose shovel and tool for your vehicle, home emergency survival kit, or "bug-out" bag. Recommend it

Osborne Cox

Can't say enough about how well built of a tank multi-use shovel this is. It's of a quality build once you hold it in your hands and as others have said, it is on the heavier side, but rugged nonetheless. I look forward to bringing this on all my camping trips.

Pipesupt

A gift for my son, who was a Combat Medic for Bravo Recon Team Third Marines. He provided me with a 5 star review for all aspects of construction, materials and sturdiness. His military background is ample proof he has a keen eye for equipment.
Fast free shipping

We have warehouse in United States, Canada, and we have distributors at EU. So we can ship out right away and you will get the tracking within 48hours and get the package in 7 days.

30 Days return

We have a 30-day return policy, which means you have 30 days after receiving your item to request a return. You can always contact us for any return question at info@zunelotoo.com
How We Started

Zune Lotoo Intelligent Technology Co., Ltd. was established in 2014 and is located in Chengdu. There are beautiful mountains and rivers here, so many outdoor enthusiasts gradually appeared. Based on the spirit of craftsmanship, we focus on the design, development and manufacture of outdoor equipment.

Why We're Different

Customer is our priority. We aim to make the best survival gear worldwide and promise everyone will be satisfied with our products and service. Survival gear is to save your life if necessary, so we take "real good quality" as important as our life. When you found most of the sellers only take your money, but never arrange shipment and do service.

Where We're Headed

In Zune Lotoo, every shovel is an artwork. It is completed after more than 50 procedures. Among designing and manufacturing, there is strict quality checking standard to evrey procedure. Bringing casting technology to shovel making process is a big step in the shovel industry. Zune Lotoo made it. And in the future we will do better.