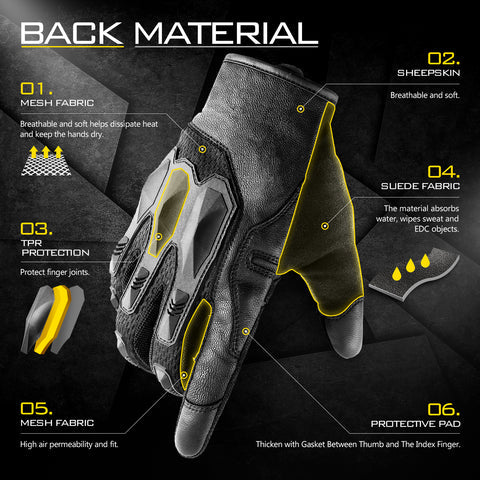 The double-stitched palm of the tactical glove ensures heavy protection from abrasion. The durable microfiber is abrasion resistant and light in weight. The mesh fabric helps to dissipate heat and keep your hands dry, with high breathability. The ventilation holes effectively relieve the heat build-up around the hands and allow the palms to move freely.
Tactical gloves TPR protection on the back of the knuckles, XRD and microfiber reinforced tactical glove palms. The thicker pad between the thumb and index finger is more durable and is conducive to various outdoor sports-shooting and riding.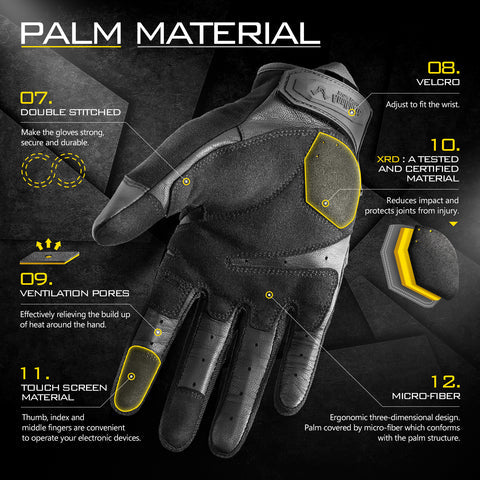 The tactical gloves are largely constructed from breathable, soft real leather. With use, the shooting gloves will conform to the palm, making a better fit and increasing comfort. Cleaning method of leather tactical gloves: recommended to wipe tactical gloves with cleaning cloth and dry it.
Increased touch screen functionality at the tactical gloves thumb, index and middle fingers. Use your phone or other electronic devices efficiently and with accuracy.